Presented in partnership with McDonalds
This morning was a historic moment in Canada. After years of wondering and wishful thinking, the all day breakfast at McDonalds became a reality.
A few of you may have been lucky to try All Day Breakfast during last year's pilot, but until today, it hasn't been avaialble every across the country! I was there this morning and saw the first eggs to be served after 11am. I'm pretty sure it'll be a Heritage Moment some day.
So with the country celebrating like it's Second Canada Day, here's what we know so far.
You're not dreaming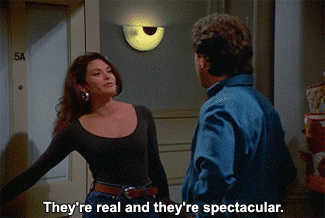 Let's get that out of the way first. McDonald's really is serving breakfast all day. So if you're a late riser like me, you no longer have to run to a McDonald's in your pajamas to get an Egg McMuffic before 11am.
2. It's not the entire breakfast menu
If you're a fan of the McGriddles and bagels, you have to wait a bit longer. But that still leaves all the breakfast sandwiches, hashbrowns and pancakes!
3. It's coast to coast to coast
In total, more than 1,100 of Canada's McDonalds will be serving all day breakast.
4. You can thank millenials.
According to market research firm NPD, the decision to adapt an All Day Breakfast is thanks to the millenials, who are driving the market. So, you're welcome.
5. Turns out Egg McMuffins are meant to be enjoyed with French Fries.
Who knew? It's a match made in heaven.
6. People are really, really excited.
7. Get creative!
Want a Big Mac with Sauage? Yeah, you can do that now.